Top 10 Government Issues for Practices to Watch Out for in 2012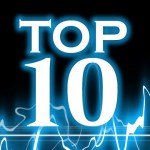 As 2012 gets underway, here are the top government issues that will impact medical groups this year. For more details on each item, read the full version of the top 10 government issues list for 2012.
Medicare payments remain in flux –  Congress  left Washington late last year after only passing a two month fix for the flawed sustainable growth rate (SGR) formula, despite the fact that they had a full year to address the 2012 cuts. Congress's inability to avert the 27.4 percent cut for a full year exacerbates uncertainty for physician  payment in 2012.
Version 5010 transition – Jan. 1 was the compliance deadline to use Version 5010 standards for electronic claims and other HIPAA transactions. MGMA research indicated that some practice trading partners, including practice management system vendors and health plans, were not able to meet the deadline.
E-prescribing  penalties begin in 2012 – A 1% penalty will be levied in 2012 for physicians who are eligible for the Medicare e-prescribing program and did not successfully e-prescribe in 2011 or have a hardship exemption request approved by the Centers for Medicare & Medicaid Services (CMS). E-prescribing penalties increase to 1.5 % in 2013 and to 2.0% in 2014.
Countdown to ICD-10 – The healthcare industry has been focused on transitioning to HIPAA Version 5010 electronic transaction standards, but 5010 is only a stepping stone to implement ICD-10, the new diagnosis code set. The industry must transition from ICD-9 to ICD-10 by Oct. 1, 2013. This new code set is vastly more complex.
2012 elections – Campaigns are underway for the 2012 elections, which could change the political landscape for the next four years and have a significant impact on health policy, including repeal or further implementation of healthcare reform.
Continued emphasis on compliance – Both  Congress and CMS continue to focus on curbing fraud, waste and abuse in public health programs, such as Medicare and Medicaid. Medicare recovers more than $7 for every $1 spent on fraud investigations, according to government data. Group practices should be prepared for new compliance initiatives.
The Supreme Court hearing on ACA – Justices will hear challenges to the constitutionality of the 2010 healthcare reform bill, the Patient Protection and Affordable Care Act (ACA).
CMS explores alternative payment models – The Center for Medicare & Medicaid Innovation (CMMI) and CMS continue to explore payment models that move away from the current fee-for-service reimbursement method.
Focus on site of service payment differentials – The Medicare Payment Advisory Commission and Congress are taking a closer look at payment differences for identical services across delivery settings, including the difference between payments made to hospitals and physician practices.       
EHR meaningful use incentives continue – The  second year of the Medicare EHR incentive program is important because  2012 is the last year that physicians can start participating and earn the maximum amount of $44,000 over five years per eligible professional.