GO BEYOND SURVIVE, THRIVE
LET US BE YOUR GUIDE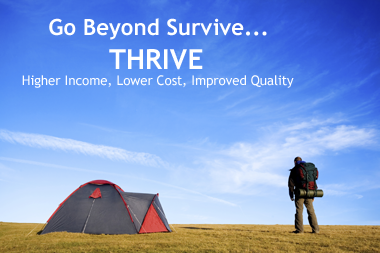 Anesthesia Resources – an anesthesia management company –  counsels small to medium sized anesthesia practices to thrive in a down economy by developing a strategic plan focused on:
Income improvement
Cost reduction
Quality monitoring.
To make sure your group maximizes revenues and minimize compliance risk, conduct a periodic reimbursement audit.
Let us be your guide through these challenging times. Don't settle for just surviving, when you can THRIVE.
Call us to get an obligation-free practice assessment.
Call 678.478.7866 or send a secure email via our contact form.