OIG Approves ASC Joint Venture between Hospital and Surgeons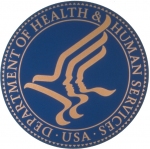 The Office of Inspector General (OIG) of the Department of Health and Human Services issued an advisory opinion sanctioning a joint venture arrangement between a group of orthopedic surgeons and a hospital to form an ambulatory surgery center (ASC). The requestors of the opinion sought the OIGs input on whether the proposed arrangement would violate the anti-kickback statute, which prohibits giving or receiving any remuneration in exchange for the referral of patients to receive items or services reimbursable under any federal health care program.
The agency has developed a number of safe harbors for arrangements that could technically violate the prohibition but that contain enough safeguards that they are unlikely to result in fraud or abuse. The proposed arrangement does not meet the relevant safe harbor for ASC joint ventures between hospitals and physicians for three reasons: 1) the hospital would be in a position to make referrals to the ASC and the surgeon investors; 2) the physicians would not hold their interests in the ASC directly but through a limited liability company; and 3) the hospital and the surgeons could potentially receive different returns on their investments. The OIG analyzed the arrangement and the safeguards the parties had built into their agreement. It determined that the risk of abuse would be low, and it would therefore not impose sanctions on the parties involved.
As with all advisory opinions, the analysis in this case is limited to the requestors of the opinion and cannot be relied upon by other parties.