Getting Health Care Reform Right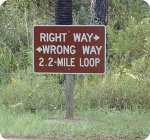 The year was 1992 and politicians were touting managed care as the solution to the country's double-digit healthcare inflation. Managed care was described as the magic bullet that would ensure quality healthcare, access and affordability for millions of Americans.
Fast forward 17 years and it's clear that managed care was not the panacea that everyone hoped it would be. Our nation's politicians are once again looking for that magic bullet to solve an ever-increasing list of problems with our healthcare system, including a record number of uninsured Americans and spiraling costs. We are being told that this time, healthcare reform will ensure quality healthcare, access and affordability. This latest push for reform didn't start with President Obama taking office. Throughout the race for the White House, it was one of the hottest and most widely debated of issues. 
There's no question that Americans want healthcare reform. This fact was supported by a Service Employees International Union (SEIU) commissioned healthcare poll. According to that poll, conducted by Lake Research Partners, both Democrats and Republicans said that healthcare is this county's top domestic issue and the second most important issue overall. (The war was identified as the number one overall issue.) Of those polled nationally, a vast majority (71 percent of Republican voters and 88 percent of Democratic voters) agreed with the statement, "We need to move beyond piecemeal reform because our healthcare system needs to be fundamentally overhauled."
While Americans are anxious to see real reforms from our elected leaders, there appears to be no well-defined or comprehensive resolution on the horizon. Instead, what we are hearing about from our representatives in Washington are packages that contain a compilation of compromises and financial guesswork.
Personally, I find it perplexing that Congress is even considering moving forward with legislation that carries such an enormous price tag while this country continues to deal with the worst economic downturn since the depression, a ballooning deficit, a credit crunch, and two ongoing wars. Frankly, in more than 20 years in organized medicine, I have rarely met a member of Congress or a legislative staff member who truly understood the economics of our healthcare system.
Those who do understand the economics of healthcare know that a system that provides every man, woman and child unlimited and unfettered access to medical care is, ultimately, unsustainable. This fact is not being discussed by our federal legislators, however. Instead, they are minimizing all publicity relating to the financial limitations that will be inherent in any universal healthcare proposal. These same politicians know that to mention the idea of healthcare rationing would be a poison pill for any legislation and would create a public uproar. So they choose not to explain how they plan to cut costs and improve quality while insuring an additional 47 million Americans. Cleary, something has to give.
There are multiple healthcare reform bills currently under consideration, although H.R. 3200 is the bill that seems to be gaining the most acceptance at this time. This bill has an exorbitant price tag and falls significantly short of the president's goal of insuring 97 percent of our population. The AARP initially speculated that healthcare reform would cost $600 million. Recent reports estimate a $1.5 trillion price tag over 10 years. According to GOP leader Mitch McConnell, "Every proposal we've seen would cost a fortune by any standard." Even with this excessive expenditure, the Congressional Budget Office estimates that roughly 15 million to 20 million people will remain uninsured at the end of the decade.  Regardless of the cost and the inability to achieve universal coverage, President Obama claims that this investment is critical in order to fix our dysfunctional healthcare system. The president has also said that healthcare reform will not increase the federal deficit. That comment begs the question, "How, then, are we going to pay for it?"
The methods of paying for healthcare reform are still very sketchy, but Congress is considering multiple mechanisms, including: an income tax surcharge for single people and households (Congress will set the thresholds for the tax), certain cuts in Medicare and Medicaid, and financial penalties on individuals and employers who don't obtain coverage. According to House Speaker Nancy Pelosi, "Many members think that there's more to be squeezed from hospitals, pharmaceutical companies, and docs." In other words, Congress plans to reduce the promised levels of reimbursement to these groups after gaining their support.
We should look at the three-year history of the Massachusetts universal healthcare project to gain insight into what we face nationally when it comes to healthcare reform. Massachusetts has unexpectedly incurred a 70 percent increase in costs over three years for insuring the previously uninsured population. It has been determined that once the state provided health insurance to the uninsured, utilization skyrocketed. This increase is being balanced by a reduction in payments to hospitals. In fact, Boston Medical Center has filed a lawsuit against the state because its reimbursement has been reduced to 64 cents on the dollar for low-income patients. The lesson here is that we should anticipate an increase in utilization and a corresponding increase in costs. One must wonder whether our politicians have factored these possible outcomes into their budgets.
As I began to write this article, I had the opportunity to read the results of a July Gallup poll in USA Today. It revealed that the American public is losing trust in the way the president is handling healthcare reform. A majority of those polled (50 percent to 44 percent) stated they disapproved of how the president is handling healthcare reform. Perhaps it's time for both Democrats and Republicans to educate themselves further and refine their positions before proposing changes that will no doubt have long-term, far-reaching, and possibly irreversible consequences for the American people.
The American Society of Anesthesiologists made the following comments about the leading proposal before Congress, H.R. 3200 (Please see the ASA's talking points on this bill below).
It would be unsustainable for the medical specialty of anesthesiology to operate within a public plan option based on Medicare payment rates.
Payment levels for anesthesia services provided through the new "public health insurance option" must be fixed.
 Contrary to the political spin coming from Washington, every healthcare reform proposal under consideration appears to come up short. Any suggestion that one of these bills will fix the system is simply fiction. In the government's haste to pass legislation, I fear that our leaders will fall short on the promise of universal coverage, will exceed all estimates on cost, and ultimately will do very little to address quality.
 Whether you agree or disagree with the idea of universal healthcare, everyone should agree that change is coming. Every one of us has a stake in the outcome of this debate, especially those who currently have health insurance. It's imperative that physicians remain part of the debate. There will never be a better opportunity to help shape the future of the delivery of healthcare in this country. There has never been a more important time to support your political action committee, NYAPAC.
 Stuart A. Hayman, MS serves as executive director of the New York State Society of Anesthesiologists (NYSSA). He has graciously agreed to share his recent article published in Sphere with my blog members.