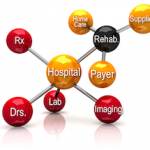 The latest ACO rules revision; requires half the number of performance measurements, removes the electronic health records requirement and eliminates financial risks for some groups. CMS also relaxed the timetable for the launch of the ACOs with groups allowing them to apply throughout 2012. To entice providers, CMS said it will make $170 million available starting next year to physician-owned and rural providers to start ACOs (Gold and Galewitz, 10/20).

MedPAC is the nonpartisan government research service that provides Congress with policy suggestions to ensure Medicare funds are well spent and the program's beneficiaries have adequate access to care. Although Congress does not always immediately accept or implement MedPAC's recommendations, the commission's annual reports offer healthcare providers a look at future changes in payment policy that are bound to be on the table at some point.
This year's reports—released in March and June—are no different. They include a number of proposals that could affect payment for inpatient, outpatient, and physician services, and the June report contemplates changes to the Medicare benefit structure. Providers should understand how these proposals will affect them and develop strategies to mitigate their impact.