EXECUTIVE PROFILE – Robert Cox
SHARED VALUES, COMMITMENT, INTEGRITY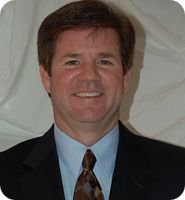 Robert Cox is the President & Managing Partner of Anesthesia Resources which is an anesthesia billing, consulting and practice management firm.
For more than 28 years, Mr. Cox has held positions of CEO, Managing Partner, VP of Technology & Finance and Group Practice Administrator.
Robert has developed an expertise for creating custom financial strategies for physician group practices that lead to improved financial performance, year over year.
He has successfully worked with over 1200 anesthesia & pain management professionals in his 26 years of health care management. Robert is passionate about his client's success.
Mr. Cox is a frequent speaker and adviser to anesthesia and pain management organizations, vendor organizations, payer advisory boards, government organizations, health care graduate programs and  health system boards.
His affable nature makes him a popular presenter at national meetings and he enjoys constant demand as a adjunct faculty speaker.
Robert has published  numerous papers in advancement of the anesthesia & pain management profession and actively blogs on current healthcare practice issues. He is currently engaged in the creation of his new book Collective Wisdom.
Published Works, Presentations & Speaking Engagements 
Operating Room Director, the Anesthesilogists Preferred Position in the ACO World

, Executive Healthcare Management.

Reducing Anesthesia Subsidies Through Operational Improvements

, AnesthesiaReviews.

Legislative and Executive Advocacy Response Network (LEARN) position paper

, participated in the response to the Department of Health and Human Services, Office for Civil Rights (OCR) proposed rule on new privacy requirements of physician practices with EHRs. MGMA 

ACOs- New Concept or Same Old Managed Care Model, Re-branded

, panel discussion MCIC web cast.

Proposal for HIT Implementation Assistance for Health care Providers

, AHQA support letter for inclusion of anesthesia providers in the reform assistance planning.

Insight with Terry Bradshaw

, interviewed for Health care Reform piece to air on Fox Business News, Business News Network, Regional News Networks (RNN) and other regional affiliates.
CMS Changes Conditions of Participation for Anesthesia Services, Mississippi Chapter HFMA
Reducing The Hospital Anesthesia Subsidy, Georgia Scroll, GA  HFMA Newsletter

Anesthesia Quality Measurements & Contracting

, BCBS Reimbursement Advisor

The Business of Anesthesia

, MUSC Graduate Nurse Anesthetists adjunct faculty, Charleston, SC
National Correct Coding Initiative (NCCI) Version 15.3 Implications for Anesthesia Providers;

Anesthesia Reimbursement Advisory

Comments & Response to Joint Commission regarding National Patient Safety Goals (NPSGs) and the Universal Protocol (UP),

American Society of Anesthesiologists –website editorial

Red Flag Rules Apply to Physicians,

AnesthesiaWeb

Balance Billing Legislation is Spreading from California,

Internet Journal of Anesthesiology

Hospital Employment,

Illinois Healthcare HR Management Association, Chicago, IL

OR Utilization & Anesthesia Care Team Models,

 Hospital System Advisor, St Louis, MO

Anesthesia Practice Measurements & Metrics

,  LA  Anesthesiologists –  New Orleans, LA

Anesthesia Care Team Cost & Reimbursement Considerations

, BCBS Advisor, Baton Rough, LA

Negotiating a Hospital Subsidy

,  MO Society of Anesthesiologists – Kansas City, MO

Perspectives of  Anesthesia & Pain Management Issues 

, NC/SC MGMA ,  Asheville, NC

Anesthesia Billing Benchmarks

, LA Society of Anesthesiologists – New Orleans, LA

Silent PPOs and Rental Networks

, Kentucky Anesthesia Administrator Association

Short-Term Mission Opportunities for Anesthesia Professionals

,  Stone Mountain, GA

Anesthesia Compliance Planning and Implementations; a Strategic Imperative

, NOLA

Hospital Electronic Data Interchange HL7 Advanced Data Set

, Advisory Board, Atlanta, GA
 Awards & Recognition 
Woodbridge Award for Practice Management Excellence,  Three-Time Award Winner 
MGMA Top Performing Practices Award 
 Speaker Bureaus & Memberships 
American Society of Interventional Pain Physicians
American Association of Nurse Anesthetist (AANA)
American Society of Anesthesiologists (ASA)
Medical Group Management Association (MGMA)
American College of Healthcare Executives (ACHE)
American Health Information Management Association (AHIMA)
Florida Society of Anesthesiologists (FSA)
Georgia Anesthesia Administrators Association (GAAA)
Georgia Society of Interventional Pain Physicians
Health Care Billing & Management Association (HBMA)
Health Care Compliance Association (HCCA)
Health Care Financial Management Association (HFMA)
Kentucky Anesthesia Administrators Association (KAAA)
Kennesaw State Univesity (KSU)
Medical University of South Carolina (MUSC) 
Missouri Nurse Anesthetists Association
Education
Clemson University, (BS Biomedical engineering)
Medical University of South Carolina (BS, Medical Technology)
Medical University of South Carolina (MHSA, Executive Masters Program)